AGM baterija za sončni sistem: GB-SCL(HV)
◆ ALL IN ONE PLUS
Optical storage and charging integrated solution,one-stop
service
◆ Maximum output
100% unbalanced output, each phase; Max. output up to 50% rated
power
◆ Maximum connection
Max. 10pcs parallel for on-grid and off-grid operation;
◆ More support
Podpira shranjevanje energije iz dizelskega generatorja
◆ High-voltage stack
Modules are connected in series without cable connection, and
high-voltage platform improves system efficiency
◆ Thermal management
Temperature detection of key parts, cell, power plug-in, etc.
◆ Wide temperature operation
The heating function is optional to meet the application scenarios with
low temperatureand no sense
Opis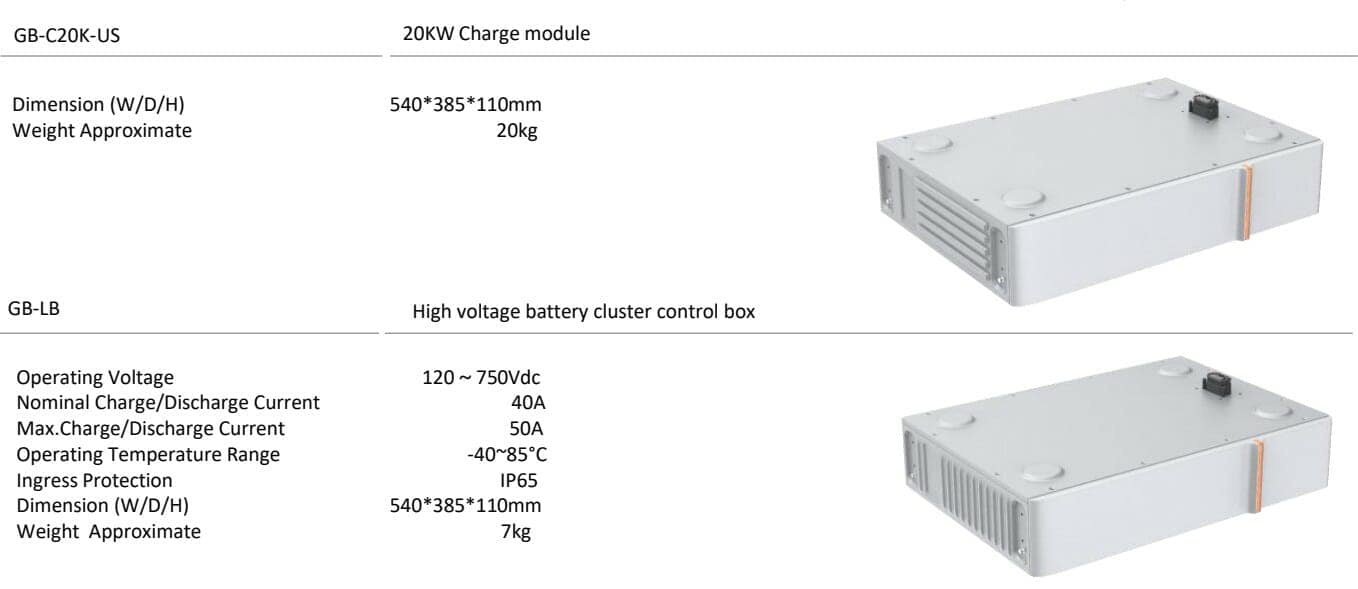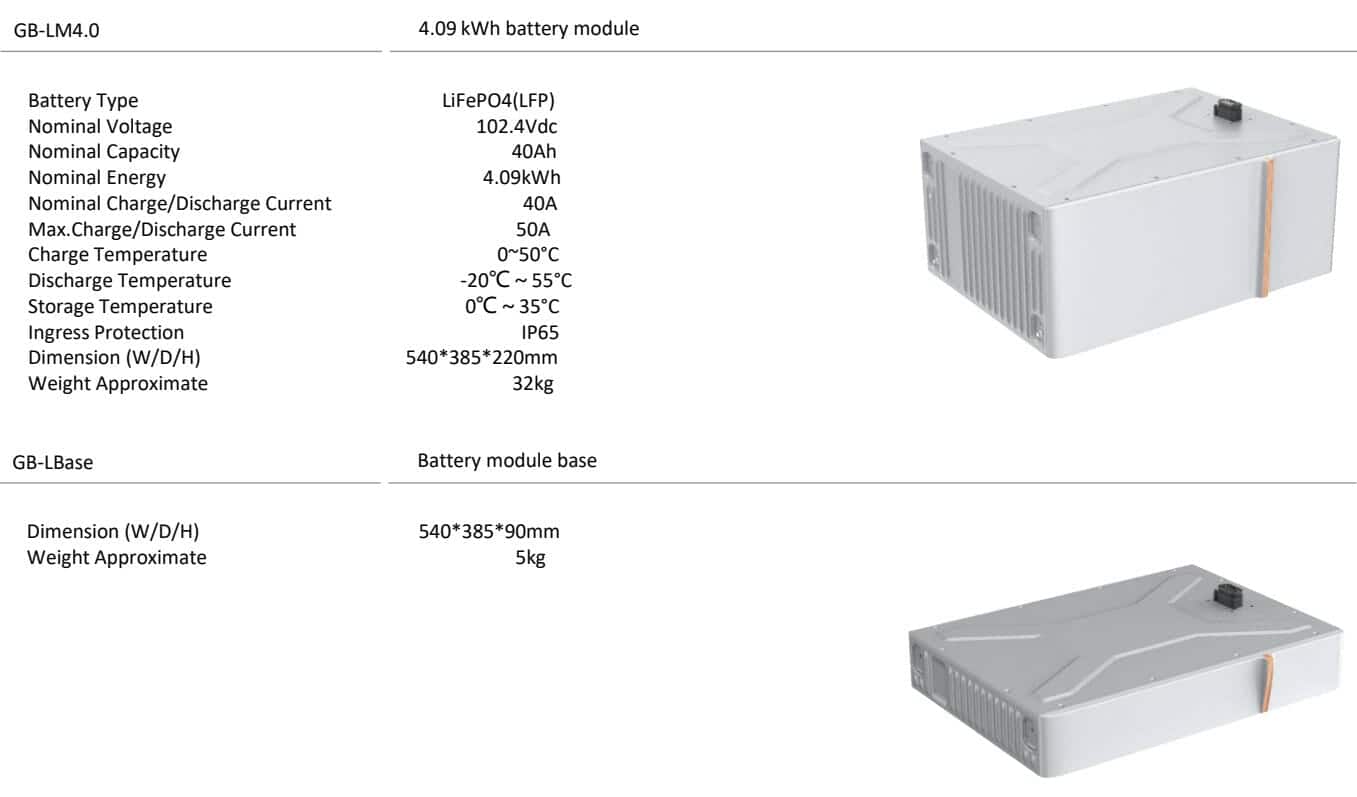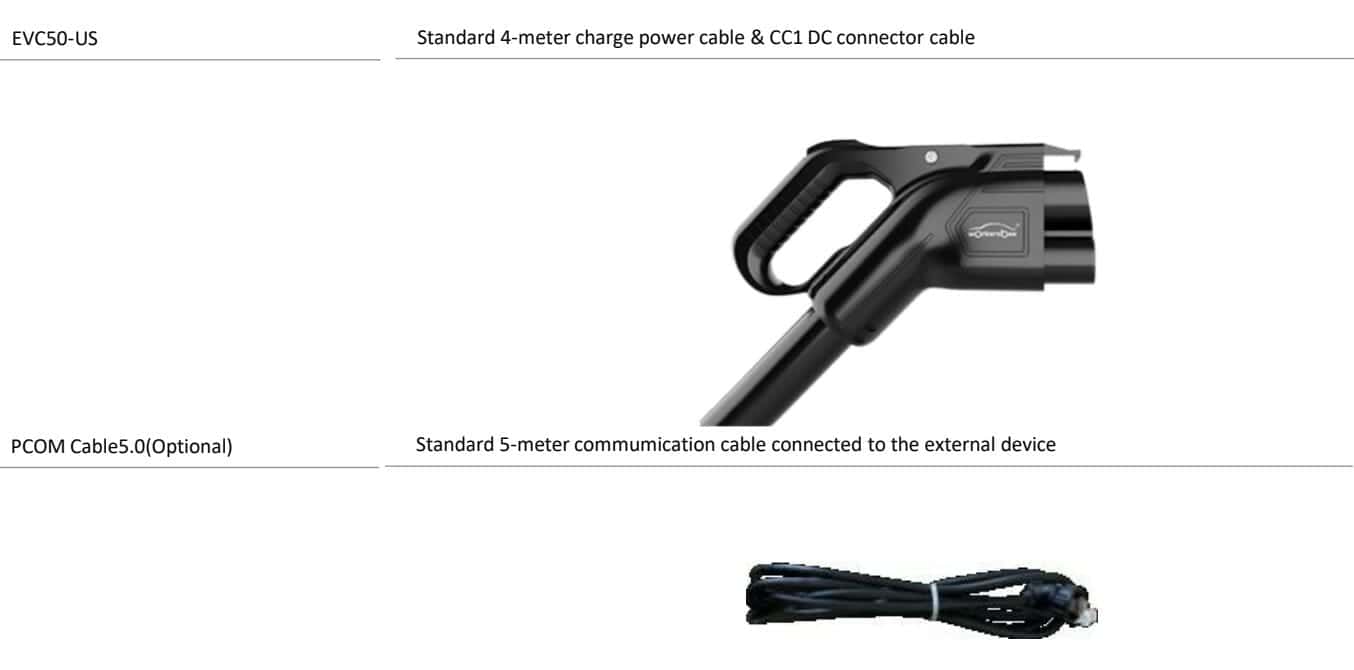 We are living in a fast-paced world with so many innovative electronic devices you can use to live more comfortably. However, it is essential to keep these systems powered because they rely on energy storage for proper functionality. This is where the agm solar battery storage options come in. You can rely on agm batteries for a constant power supply for dehumidifiers, lighting up your home, and using many other essential gadgets.
Over time, these lithium batteries have become the best methods for energy storage, whether you are getting the power from solar panels or directly from other energy sources in your home or office. The deep cycle batteries are designed to provide consistent power, and they have excellent battery life.
Using a battery bank with agm batteries is a good idea. These systems are safe and give top value for your money. Also, you can use the agm battery bank in residential or commercial installations, which makes them versatile and a worthy investment.
What are AGM Batteries?
These products are gel batteries packed with enough power storage capacity to meet your energy needs. The solar panels used with these sealed agm batteries are distinctively compatible, and the lithium batteries are a reliable battery storage option for versatile use.
The term agm batteries is an abbreviation for absorbed glass mat. Over the years, the name agm batteries have stuck to the product, and you will often find them described as such on websites and other product pages that the absorbed glass mat target audience visits.
Lastnosti
These batteries have become the popular choice among electricians and engineers who install solar panels and other solar-powered systems. The batteries are reliable and can be used for any battery system that meets the preferred requirements for the project. The features also make the agm batteries the best choice for all users.
The experts in the solar industry have tested the batteries and confirmed they are excellent battery storage for solar panels and other devices that need to run on solar power. Please continue reading to know more about the features of these agm batteries and why we recommend them for projects and homeowners who need a reliable set of lithium-ion batteries and flooded lead acid batteries for their homes:
Safe Energy Storage
Storing energy can be quite tricky, especially if it is in high amounts. You need a safe battery storage system that is designed to dissipate excess heat energy and reduce the risks of experiencing a fire outbreak. The agm batteries are an excellent option for safe installations when used to design a battery bank.
The solar system, however, needs to be compatible with the cycle life and deep cycle agm solar battery. This is essential to provide more power safely, regardless of how many batteries you need for the project.
We should also note that the batteries are completely sealed, and most systems have a charge controller. Also, there is no risk of suffering corrosive fumes when using these battery storage systems because they are sealed agm batteries. These are excellent features that boost the absorbed glass mat battery performance while improving its safety guarantee.
Vibration Resistance
The agm solar battery is also extremely vibration resistant, which is best for any renewable energy storage system. These systems may be needed in a mobile setting, like using car batteries. In any situation, the agm batteries will continue functioning as they should, even when you need to use them in a condition that requires moving around often.
You can find more evidence that these agm batteries are vibration resistant on the internet. Reading reviews from other users shows they work excellently and are rugged, regardless of the condition in which you decide to use them, whether in motion or a stationary battery storage system.
Impressive Discharge Rated Capacity
There should be no hindrance to power when you need it, so having a set of solar batteries that provide enough power when needed is essential. The dependable power supply is often based on the product's discharge rate.
We have invested huge funds to ensure the agm battery storage systems provide consistent energy when you switch to using lithium ion batteries.
Maintenance Free Battery Bank
Store power without stress using these reliable batteries that require no maintenance. You can get a consistent voltage during and after recharge, and the cells function perfectly for hours. The batteries have been made with some of the best materials on the market, thus increasing their lifespan. You can switch the battery storage system on when needed through the automated activation system. It will work for many years without elaborate maintenance practices.
Convenient Design
These batteries have a number of features that makes it so convenient to use them. For example, you can set up the system to allow you to perform upgrades without stress. This means when you need to add new batteries or remove older ones to boost power quality, you can do all that without stress. The easy process to upgrade the battery's performance is a huge advantage to anyone who needs to use the batteries for many years.
The convenient design is one of the battery's most prominent selling features, and it can help you save costs over time because upgrades are fast and effortless.
Environmentally Friendly
These are safe batteries for the environment. You can use them in any part of the world as well. The grid system is flawless, and the batteries are among those you can dispose of without issues. The maintenance requirement is minimal, and when necessary, you can find agencies or companies that will repurpose the agm batteries without causing any threat to the environment.
Impressive Amp Hours
These are batteries you can use for many hours daily. They stand out as a reliable energy source, and considering the low maintenance requirements, you should consider getting the agm batteries for your solar panels' power bank.
Affordable Batteries
Using the deep cycle batteries off the grid is a great idea because they are reliable. The batteries are mostly portable, except you need a custom version. Also, all the batteries have a unique price difference when you compare them to other products on the market.
We sell them at the same amount and the same type when you buy the agm batteries in bulk. We also help you avoid a higher cost by shipping fast and using reliable companies with excellent reputations in the logistics industry.
Opis izdelka
The following is a list of characteristics that best describes these agm batteries, highlighting their specific design and functional features:
Globina praznjenja
We can confidently describe these batteries as the best option for everyone who needs them because of the impressive depth of discharge. The batteries have a 90% depth of discharge, which means you will not need to worry about losing energy too fast after switching to using the solar panels.
Kapaciteta modula baterije
The agm batteries have an excellent module capacity, and this puts the product in the top-rated position. The module capacity is as high as 100 Ah when functioning based on a system voltage of about 44 volts. However, the system's operating voltage can reach up to 57 volts in some battery storage systems.
Energy Rating
The solar system linked to these agm batteries should produce energy within the rating of 5.12 Kwh. However, we can state that the energy consumption level should always fall within 4.61 Kwh, which helps preserve the deep cycle batteries.
Average Battery Weight
These agm batteries have a standard weight rating which is given as 45 kg. This is perfect because you can use such battery models in different projects. Transporting the batteries from one location to another is also quite easy because of their reasonable weight.
Storage Conditions
These batteries work best if you store them properly. So, you should keep them stored in a convenient place with a temperature range of 0 to 35 degrees. The best temperature for proper functioning is 0 – 55 degrees when you are charging the batteries and from -20 – 55 degrees when you are using the agm batteries.
Also, the storage area for these batteries should have a humidity range of 5% to 95% to ensure the products work at their best performance.
Installation Guide
You should install these agm batteries in good spaces like properly designed cabinets and racks. The goal is to allow breathability, so there should be an allowance around the battery. You should consider putting them in a 19-inch cabinet.
Overall, the agm battery has an impressive cycle life and comes with a ten-year warranty. They are the best investment for anyone looking to leverage the high demand for agm battery models on the market. They sell out fast, and the reviews from customers are really impressive.
Dodatne informacije
| | |
| --- | --- |
| Matching inverter: | GB-S(5-20)K |
| Razpon izhodne moči: | 5000W–20000W |
| Razpon moči sistema: | 5000W–20000W |
| Največja velikost: | 5000W–20000W |
| Največja teža: | 269KG |
| Single battery pack capacity: | 4.09KWh |
| Charging module power: | 20KWh |
| Priporočena globina praznjenja: | 90% |
| Certifikati: | CE, IEC, VDE, UL, FCC, TUV |
| Tip baterije: | Litijev železov fosfat |
Zahtevaj ponudbo
"*" indicates required fields