About Deye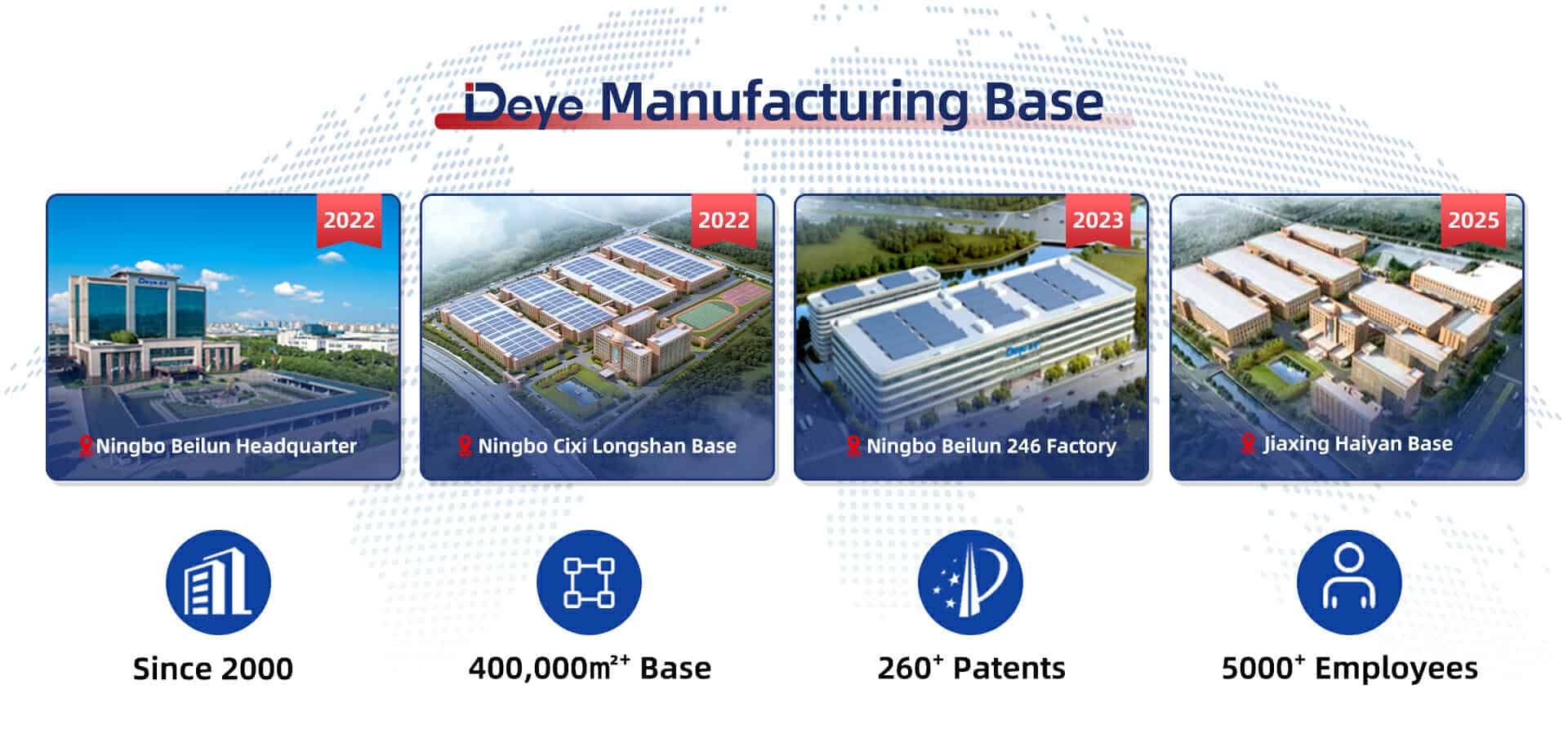 The Company
Ningbo Deye Technology Co., Ltd. is a large-scale manufacturing technology enterprise integrating R&D, design, production, sales, and services. It has four core industrial chains:
· The solar inverter system
· The solar air conditioner system
· The dehumidifier series
· The heat exchanger series
Driven by innovation, with a global vision and forward-looking thinking, Deye is devoted to innovation and change following the trend of the industry, producing "intelligent, healthy, energy-saving, and environment-friendly" products.
Relying on the advantages of China's vast market and powerful Internet technology resources, Deye has become a brand rooted in China and well-known in the world, an innovator and leader in new energy inverter technology and frequency conversion control core technology, a leading brand in the high-end environmental electrical appliance industry and a famous company in the air-conditioning heat exchanger industry.
So far, Deye has realized a layout for its diversified development drawing on the dual-core drives of its independent brand and supporting products.

Year of establishment

Number of patents

Number of employees

Area covered
2021

In April 2021, Deye was successfully listed on the main board of Shanghai Securities Exchange, marking its formal entry in a new lane of rapid development.

2020

The sales of Deye inverters in overseas markets has grown exponentially, reaching RMB 334 million. The brand influence has been further expanded and the products are highly recognized by the market.

2019

Deye sold 97.2 million energy storage inverters on the overseas market, most of which exported to USA, with guaranteed quality and after services.

2018

Deye Technology Research and Innovation Center was officially settled in and opened.

2017

In October, Deye and the Institute of Urban Environment of the Chinese Academy of Sciences formally signed a cooperation agreement on the Joint Research Center for Indoor Air Purification Technology.

2016

In March, Deye Frequency Conversion Technology Co., Ltd. introduced professional talents in batches and began to gradually enter the photovoltaic inverter industry.

2015

In May, Ningbo Deye Frequency Conversion Technology Co., Ltd. was successfully listed on the New OTC Market!
←
→