Description
Power Storage System: GB-L
◆ Safety
Built-in explosion relief device to dredge gas, and built-in fire protection device to cut off the fire source for 3 seconds
◆ High-voltage stack
Modules are connected in series without cable connection, and high-voltage platform improves system efficiency.
◆ Thermal management
Temperature detection of key parts, cells, power plug-ins, etc.
◆ Wide temperature operation
The heating function is optional to meet the application scenarios with low temperature and nosense.
◆ Environmental friendliness
IP protection grade 65, anti-corrosion grade ≥C2, environmental protection battery.
◆ Intelligent and visual
Support remote upgrade, real-time battery warning information push, and LCD data display.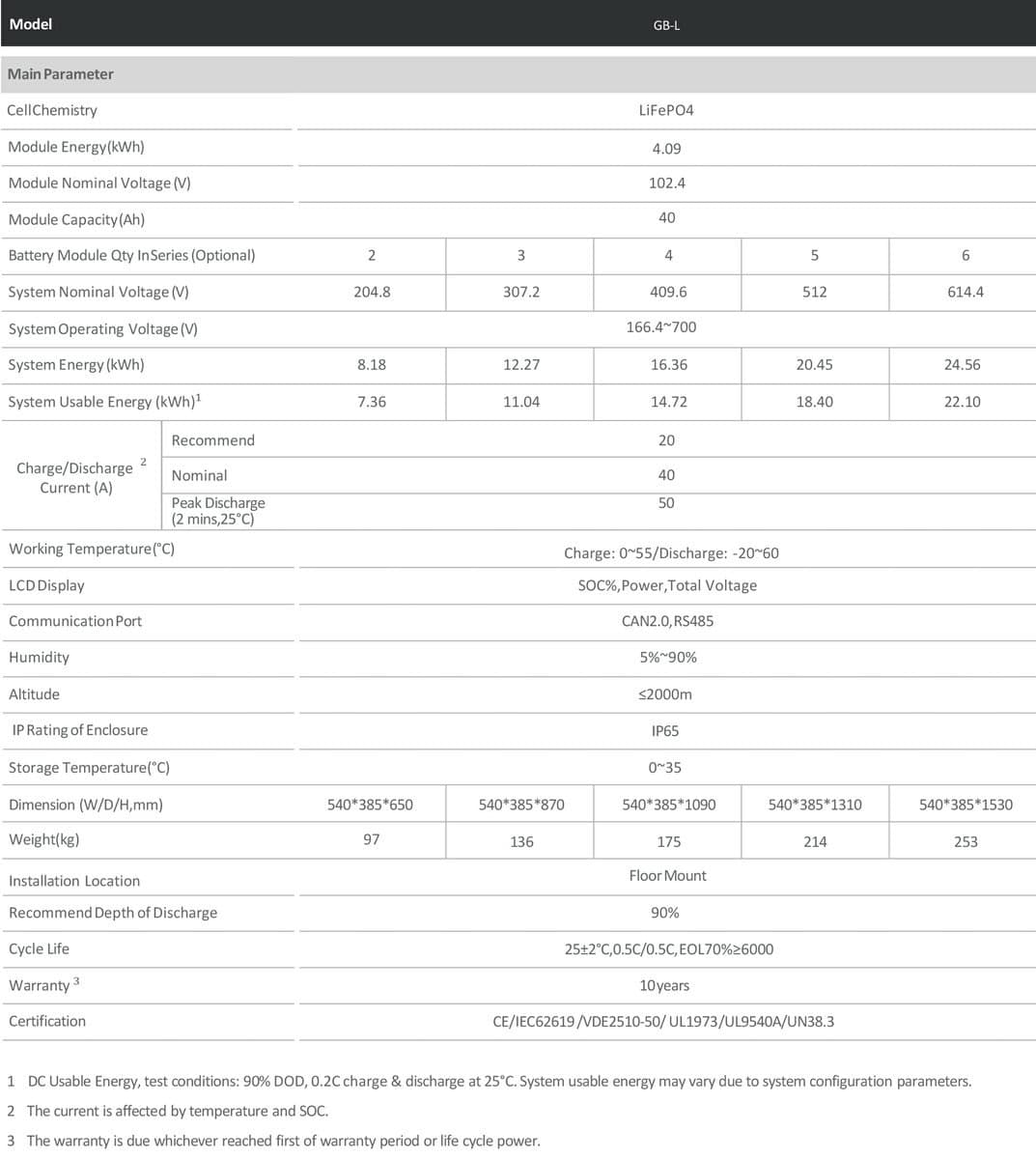 Request Quote
"*" indicates required fields